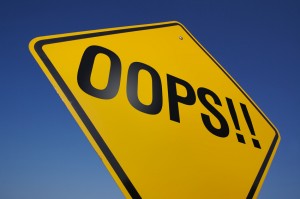 A colleague of mine, let's call her Cindy, emailed me and asked for advice on a situation she had recently experienced. She had been invited to lunch by someone she didn't know well, we'll call this person Sarah. Sarah wanted Cindy to join her for lunch at her private club.
Cindy had to reschedule the first meeting because she was sick and had asked if they could meet in the New Year. However, Sarah insisted they meet during the holidays because she wanted Cindy to see the lovely holiday decorations in the club. Cindy reluctantly agreed.
The two had a nice lunch. Cindy didn't disclose what the lunch meeting was about, but at the end Sarah asked the waiter to split the bill. Cindy was mortified. She had assumed Sarah would pay for her lunch since she had invited her and also thought the private club wouldn't accept money anyway. Because of her assumptions she had not brought her wallet with her to lunch. So, she had to tell Sarah that she had assumed the lunch would be covered and didn't have any money to pay her share.
Sarah seemed to understand, but stated that because she invites people to lunch a lot it gets expensive for her so she asks her guests to split the bill.
Oh boy, what went wrong here?
Well first off, I don't think Sarah was clear about why they were meeting. Again, Cindy didn't go into detail, but perhaps Sarah wanted to network, or wanted advice or maybe she wanted to promote a service or product. When asking someone to meet with you, it's important to state the purpose of the meeting.
The second mistake Sarah made was forcing Cindy to accommodate her schedule – even though it was so that Cindy could see the holiday decorations. A good host always accommodates her guests and does not push. That said, Cindy's error was to capitulate to Sarah on the rescheduled meeting date. She should have been firmer in stating she did not have time to meet during the holidays, and while she was sorry she wouldn't be able to see the holiday decorations she simply couldn't meet sooner.
Another problem was Cindy left her wallet at the office. While she was absolutely correct to assume Sarah would pay for the meal, you have to be prepared in case the person you're meeting with wants to split the bill.
The biggest gaffe was in Sarah asking Cindy to split the bill. The person who issues the invitation always pays for the meal. Sarah stated that she asks her guests to split the bill "because it gets expensive." I certainly understand this. However, if money is tight, she should pair down her lunch invitations; perhaps, meet for coffee instead.
I feel for Cindy. It was a very awkward situation.
Have you ever assumed because someone invited you to lunch they would pay? Have you been in Sarah's shoes and felt it was OK to ask to split the bill? How do you think Cindy should have handled this?
---
Please note:
We have a new method of delivering blog posts to your inbox. If you have previously received these blog posts through Feedburner, please subscribe to receive these blog posts through the form below and unsubscribe to the posts you receive through Feedburner.
---
Sign up for the award-winning Clise Etiquette newsletter and receive a free chapter of Arden's book Spinach in Your Boss's Teeth.