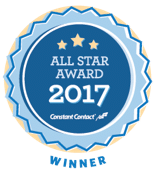 Sign up for the award-winning Clise Etiquette newsletter and receive a free chapter of Arden's book Spinach in Your Boss's Teeth.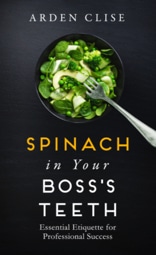 I'm often asked for recommendations on books, stationery, service professionals and other items that will make being a polite person easier. I'm happy to include a list of those resources I find valuable. The list will be updated as I discover new resources. Note; When you buy through links on our site, we may earn an affiliate commission.
Supplies
Stationery: americanstationery.com
Service Professionals
Over the years, we've had the honor of building relationships with several small business owners who share our values, service excellence and client centric approach. We encourage you to browse the list and contact any of the consultants to learn more about their business and approach.
Matt Youngquist, Career Horizons, Career Coach
Annette Bond, Definitive Style, Image Consultant
Connie Miller, Pivotal Presentations, Communication and Presentation Coach
Jean Hamilton, Speaking Results, Public Speaking Coach
Dr. Julie Miller, Business Writing that Counts, Business Writing Trainer and Consultant
Save
Save