2023 Dates

Dates: Both sessions are full. You may sign up for the wait list by clicking on the "Register Now" button below.
July 10 to 14
August 21 to 25
Camp Hours: 9:00 AM to 12:00 PM.
Location: World Trade Center Seattle, 2200 Alaskan Way, Seattle
Manners are more important than ever, and when practiced will help your children be more successful socially and later professionally. This entertaining and interactive week-long camp will teach your children essential manners and important social skills to help them be confident and comfortable in any situation. The classes include role plays, discussion, hands-on activities and more.
Camp will culminate with a three-course meal where the children will practice the table manners and conversation skills they've learned during the week. This session takes place at World Trade Center Seattle.
Topics covered include:
Making a Great First and Lasting Impression – posture, confidence, handshakes and alternative greetings, eye contact, grooming and attire
Manners Outside the Home – courtesy in public places, sportsmanship and friendships
Digital Diplomacy – email, phone and virtual meeting manners as well as social media dos and don'ts
Parties and Playdates – invitations and replies, host and guest dos and don'ts, conversation skills, gift giving and receiving, thank you notes, remembering names and a party to practice what they learned
Table Manners – navigating the place setting, napkin dos and don'ts, eating difficult foods, using utensils and chopsticks, dining conversation and polite dining.
Tuition: $389 per child, which includes snacks Monday through Thursday and a three-course lunch on Friday, a certificate of completion, a laminated placemat and handouts. Space is limited to 10 children. Open to children ages 7 to 12.
By registering for a Clise Etiquette class, you agree to allow photos and/or video of your child to be used in Clise Etiquette's marketing including but not limited to our public internet marketing. Note, we will never post or mention your child's name.
Save
Save
Save
Save
Save
Save
Save
Save
Save
Save
Save
Save
Save
Save
Save
Save
Save
Save
Save
Save
Children and Teen Class Cancellation Policy
Cancellations received 10 days before the class are 100% refundable. Cancellations received less than ten days before the class are not refundable. Transfers are possible up to 10 days before the camp if there is space available in the same camp at a later date.
If fewer than eight children are registered seven days before the camp, the class will be canceled and refunds issued.
My three girls talk about your class often. I see them trying to remember different rules etc. all the time. We took them to the Sorrento for Christmas dinner and it is the first time since camp that they had seen a proper table setting and they were so excited for "courses". I have also seen changes in them in how they address adults when being introduced etc. They definitely learned some lifelong tools with you.
Shannon Schneider
My daughter was a little hesitant to go to etiquette camp, but at the end of the first day she told me she loved it. She not only enjoyed every day at camp but also had a lot of fun learning about good manners. She even wants to do etiquette camp next summer.
Luz Metz
Your camp was incredible! My dad noticed an improvement right away with my girls. And, when we went to a dinner party, I got a "good job, mom!" from an older woman after my daughter waited politely for me to finish speaking before she asked a question. It was a first :). Not to mention, they had fun and no complaints! Thank you so much!! 
Holly Waddell
We were a little hesitant entering our son into the Essential Manners Summer Camp as he is typically all about sports. But all uncertainty was forgotten the moment we entered the camp. Everyone (students and parents) were greeted with smiles and treated with respect. After one day of class our son was chatting about how much he enjoyed the topics the teachers presented in the class. From tying a tie, to solid handshakes, to setting a table he thoroughly enjoyed the entire class and all that it had to offer.
Daniel Rutkowski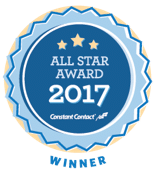 Sign up for the award-winning Clise Etiquette newsletter and receive a free chapter of Arden's book Spinach in Your Boss's Teeth.