Press and Media Appearances
Q13 Fox News
Seattle school teaches etiquette classes for kids
KING 5 News
Tea etiquette with KING 5 news anchors.
Q-13 Fox News
Parents, it's not too late to teach manners to your kids
KING 5, New Day Northwest
Party and mingling etiquette
KING 5 Evening Magazine
Business Etiquette Class at the Sorrento Hotel
Seattle Metropolitan Magazine
Puget Sound Business Journal
Save
Radio
KSER, 90.7 Radio Show Segments
Supermarket Customer Service 10/7/11

Supermarket Conversation Etiquette 9/16/2011
The Perfect House Guest 7/22/2011
Cell Phone Courtesy 7/15/2011
Making Mistakes 7/8/2011
Listener Questions 6/27/2011
How To Be Likeable 6/20/2011
Twittiquette 6/13/2011
Job Interview Etiquette 6/6/2011
Listener Question 5/30/2011
Civility 5/23/2011
Navigating the Place Setting, 5/16/11
Burning Etiquette Questions, 5/1/11
Wedding Etiquette, 4/25/11
Poise, 4/18/11
Customer Service, 4/11/11
Kindness, 4/4/11
Conversation Etiquette, 3/28/11
Making a Positive First Impression, 3/21/11
Airplane Etiquette, 3/7/11
Office Meeting Etiquette, 2/21/11
Facebook Etiquette, 2/14/11
Sales Etiquette, 1/31/11
How to Conduct an Informational Interview to Find a Job, 1/24/11
New Year's Resolutions to Move Your Career Forward, 1/17/11
Puget Sound Business Journal Articles
 Arden is available for media interviews on a variety of topics. Topic ideas include:
Facebook etiquette to keep you from being defriended
Airplane etiquette
Using LinkedIn to grow your business or find a job
Work the room like a pro at a networking event
How to gracefully juggle food and a drink at a networking event
The perfect handshake
Tipping dos and don'ts
Making an appropriate business introduction
How to introduce someone when you don't remember thier name
Gracefully ending a conversation with someone
Sales etiquette
How to write a memorable thank you note
Digital diplomacy
When is it OK to send an evite for an event?
Hosting the perfect party
Being a great party guest
The dos and don'ts for the office holiday party
Save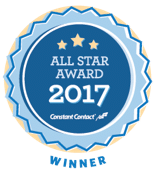 Sign up for the award-winning Clise Etiquette newsletter and receive a free chapter of Arden's book Spinach in Your Boss's Teeth.