Photo by Alabastro Photography
A sought after speaker, Arden's presentations are engaging, informative and fun. With humor and entertaining stories, she covers a variety of business etiquette, customer service and communication topics that address today's workplace challenges and opportunities.
Arden speaks to groups large and small and can customize a presentation that motivates, educates and entertains your participants at your next conference or meeting.
Save
Save
Save
Save
Save
Clients have described Arden's presentations as "relevant," "witty," "memorable,"  "humorous," "engaging," "useful," "delightful," "polished" and "approachable" with "interesting stories."
Presentation Topics
Spinach in Your Client's Teeth and Other Etiquette Dilemmas
Have you ever wondered what to say to a boss or client with spinach in their teeth, or which bread plate is yours at a crowded table? Maybe you're not sure how to introduce someone whose name you forgot. Perhaps you wonder what to do when your boss wants to friend you on Facebook.
In this interactive presentation, these questions and more will be addressed. Learn practical skills you can use immediately to feel more confident and at ease in many business and social situations.
Business Savvy: Essential Skills for Women in the Workplace
Today's workplace is a very different one from 30 years ago. Women now make up more than 50% of the workforce and are no longer relegated to support roles. However, we still struggle for equality and respect in the workplace. In this interactive seminar you'll discover the  subtle behaviors women can exhibit that affect their professional credibility - from handshakes to body language, communication and where you sit. We'll discuss how to replace those behaviors with ones that communicate confidence and professionalism, leading to more success at work.
Networking with Ease
Good economy or bad, networking is vital to growing your career, your business and your influence. Done right it will lead to lasting relationships with contacts, clients and friends. Whether you're a pro-mingler, just getting started or a networking avoider you'll learn tips and techniques that will increase your comfort, confidence and success.
Stop the Meeting Madness: The Art of Running More Effective, Efficient & Inclusive Meetings
Do you feel frustrated by how much time you spend in meetings; many of which are not productive? Would you like to learn how to keep your meetings from running off course? In this fun and interactive workshop, you'll discover how to facilitate and participate in gatherings that actually accomplish something. You'll walk away with tangible skills to make your meetings effective, productive and maybe even fun.
Uncommon Courtesy: How Simple Acts Can Make Your Company Soar
Happier employees, more loyal customers and a stronger bottom line; what do these have in common? They are a result of having a culture of courtesy--which distinguishes great companies from average companies.
In this fun and relevant presentation, learn how practicing even the smallest deeds can have a big impact on you and your company's success.
Ready to book Arden? Contact her today.
To get a speaking fee quote, please call 206-595-8561 or send an RFQ email to arden (at)cliseetiquette (dot)com.
I give a limited number of pro-bono or low-fee presentations per year. If you are interested please fill out the form below.
Partial List of Speaking Engagements
BECU
Bellevue Club
Columbia Tower Club
Commercial Real Estate Women
DECA
Executive Women International
Greater Seattle Chamber of Commerce
Heartland Credit Union Association Conference
International Japanese English Translators Conference
King County Chapter of Credit Unions
Lake Washington Human Resources Association
Land Surveryor's Association Conference
Meeting Professionals International
Microsoft
National Association of Professional Organizers
Pemco
Professional Women in Business
Puget Sound Business Journal BizDev Series
Puget Sound Economic Summit
Snohomish County Chapter of Credit Unions
Society of Women Engineers
University of Washington
Washington Athletic Club
Washington Credit Union League
Washington Society of Certified Public Accountants, Women's Leadership Conference
Washington State Medical Librarians Conference
Washington Health Care Association Annual Convention
Washington State SHRM Employment Law and Human Resources Conference
Women's Wireless Leadership Forum
Xceed Financial Credit Union
Save
Save
Save
Save
Save
Your talk was one of the most lively and interactive presentations that I have attended at the Sunset Club. Learning about manners and etiquette was eye opening and will be very helpful in my personal and professional life.
Lisa Pascualy
Sunset Club
Thank you, Arden, for your fantastic presentation for our Lifeworks Seminar Series. It was the best Lifeworks event we've ever had. We had more RSVPs than any other event and both events were at capacity. The information you presented was interesting, interactive and delivered well. The attendees really enjoyed your presentation.
Paris Chevalier
Xceed Financial Credit Union
Arden spoke at our Professional Women in Building Lunch at the Master Builders Association. Her topic was networking etiquette. She provided our group with practical, easy to follow tips to make our next networking event a breeze. She touched on everything from entering the room, making introductions, how to walk up to a complete stranger to how to hold your appetizer plate and glass. She is not only informative and knows her topic she is delightful, courteous and made us laugh. I would not hesitate in recommending Arden to any group.
Juli Bacon
JB Consulting Systems
I can't recommend Arden highly enough. This past October I chaired a conference and Arden presented our keynote address. From the very start she was extremely easy to work with. On the day of the event Arden was prompt (early even) and so charming. She gave us amazing tips on networking and made everyone feel comfortable enough to participate and ask questions. She had the entire room up and moving and connecting with each other. You could feel a rise in the energy level during her presentation. People were buzzing about her long after she left the room and I have received amazing feedback about her from our attendees. She was an absolute pleasure to work with.
Mary Beth McAteer
Virginia Mason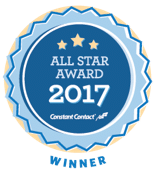 Sign up for the award-winning Clise Etiquette newsletter and receive a free chapter of Arden's book Spinach in Your Boss's Teeth.