Arden Clise - Founder and President

Known as the Etiquette Maven of the Pacific Northwest, Arden Clise is founder and president of Clise Etiquette. Her love for business etiquette began in previous jobs when she was frequently asked for etiquette, public speaking and business attire advice by executives and board members. The passion for etiquette took hold and inspired Arden to start a consulting business to help others. Today, as a professional trainer, coach, speaker and author, Arden has helped thousands of professionals, from executives to front-line staff, confidently and comfortably navigate business and customer service situations for career success.
A popular writer, Arden wrote regular business etiquette columns for the Puget Sound Business Journal and 425 Business magazine, and writes an award-winning newsletter. Her book, Spinach In Your Boss's Teeth: Essential Etiquette for Professional Success is available on amazon.com. Arden is often quoted in national and international publications including Real Simple Magazine, The Wall Street Journal, China Daily News and The European Weekly. She is a frequent guest on television and radio shows,
Arden has more than 25 years of business experience in marketing, management, event planning and public relations. She received her certification as an etiquette consultant by The Etiquette Institute and earned her Bachelor's degree in English Literature from the University of Washington.
A Seattle native, Arden lives with her sweet Boston Terrier, Augie.Save
Save
Save
Save
Save
Save
Save
Leslie Brown - Children's Program Associate

Raised in Colorado with parents from the South, etiquette and poise were non-negotiable in Leslie's childhood home. Formal candlelight dinners were an everyday occurrence and manners were strictly enforced.
It wasn't until she became the Operations Manager for a big-six public accounting firm that she realized not everyone knew how to use place settings correctly or behave appropriately in social and business situations.  Her teaching began here, with young new employees who needed guidance in navigating business lunches, meetings and special events.  Watching these young college graduates become poised and confident was extremely rewarding.
Leslie worked in Public Accounting for over 10 years, then stayed home to raise her two children.  She started a small in-home stationery business (thank you notes are a passion), and taught preschool for four years, where, again, she could teach young people the importance of kind manners.
After 32 years in the Seattle area, Leslie and her husband relocated to the Dallas/Fort Worth area to be closer to their adult children.
Save
Save
Save
Save
Save
Save
Save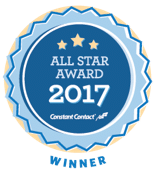 Sign up for the award-winning Clise Etiquette newsletter and receive a free chapter of Arden's book Spinach in Your Boss's Teeth.