Etiquette Essentials for Personal and Professional Success. A virtual class

Whether you want to grow your career, feel more comfortable in social situations or dine with polish and poise, this class teaches etiquette fundamentals essential for your personal and professional success.
We'll cover introductions and greetings, confident non-verbal communication, conversation skills, networking and mingling essentials as well as table manners and dining etiquette.
Can't attend the live class? It will be recorded and the recording will be sent to you after the session.
Virtual Class Details
Investment is $89 per person, which includes a copy of Spinach in Your Boss's Teeth: Etiquette Essentials for Professional Success (for U.S. mailing addresses only) and an emailed workbook. Space is limited to 20 people.
Virtual Session Date: No classes currently. Sign up for our newsletter at the bottom of this page to be notified of upcoming classes.
Location: The class is conducted via Zoom. The Zoom login information will be emailed to you with the workbook one day before the class.
If fewer than six people are registered three days before the class it will be cancelled and refunds issued. Or participants may choose to apply the class fee to individual coaching.
Cancellation Policy
Cancellations received up to five days before the class are 100% refundable minus a $25 administration fee. Cancellations received less than five days before the class are not refundable.
If you have questions about the class please email [email protected].
Save
Save
Save
Save
Save
Save
Save
Save
Save
Save
Save
Save
Save
In-Person Adult Class Cancellation Policy
Cancellations received up to ten days before the class are 100% refundable minus a $25 administration fee. Cancellations received less than ten days before the class are not refundable.
If fewer than ten people are registered three days before the class, the class will be cancelled and refunds issued, or, registrants may apply the fee to individual coaching.
Wow, I am so energized! Your networking presentation via Zoom was so great. It left me feeling energized and inspired to do some virtual networking right now and utilize some of the tips when we are able to network in person! Thank you very much for taking the time to share your expertise with our group – you are AMAZING!!
Tamara Torlakson
She Shares
Thank you, Arden, for a fantastic training! It was the most interactive Zoom training meeting I've ever attended. It was exciting to see the group so talkative and engaged thanks to your fun activities. I liked that you were approachable and made it comfortable for people to ask you questions.
Jodi Sorensen
Space Flight Industries
Arden, your Workplace Respect and Effective Communication training was great. Your comfortable style helped open up communication between employees. And, I appreciate that you gave us tools to approach situations differently. As a result of the training there's more understanding between coworkers, and staff are using I statements. It was what I had hoped for from the training.
Michael Mallahan
Hearing and Balance Lab
We really enjoyed your Networking with Ease presentation. It was engaging and the information you shared was very helpful. Several of the participants mentioned they want to start attending networking events to use the tips they learned in the training. We also appreciate how customized the training was to our organization and our needs. You were able to provide information that was pertinent and useful to both our front office and back office teams. We definitely want to have you back for more trainings.
Dan Arita
BECU
Thank you, Arden! You were fantastic! The participants loved all the interaction through chat, polls, and talking! This was our most attended virtual Lunch and Learn to date!
Christy Clark
Ohio Credit Union League
Arden presented as a lunch-and-learn session at Precept Wine to approximately 40 employees. She did a remarkable job of making the entire team (ranging in ages from mostly 20-somethings to mid 50s) feel at ease. We were definitely disarmed by her engaging style. The notion of an etiquette coach conjures up images of a preachy ogre with a yardstick ready to cross your knuckles at the first offense....not so with Arden! She taught us new tips and tricks in remembering names, ace handshakes and a few nuggets for networking and email/text communication. Loved every minute.
Heidi Witherspoon
Precept Wines
We hired Arden to give an all-day training on a variety of business etiquette topics. Going into the training the participants were concerned it would be a full day of lecture and dos and don'ts. However, we were pleasantly surprised at how useful and engaging the training was. We liked how Arden had us do role plays; interesting exercises and activities that helped teach and cement the material. Arden is a great trainer. She teaches useful skills that help people to be more polished, professional and at ease in a variety of situations.
Bill Nolan
CEO, Buildingi
Thank you, Arden, for a great training. The management team is still talking about it. We loved how interactive it was and that it allowed the managers to get to know each other better. I see others practicing some of the things you covered including using I statements and creating agendas for our meetings now. People are more mindful of how they behave and treat each other. It was a really useful and fun training and we look forward to having you back soon.
Suzie Van Eecke
Hill Aerosystems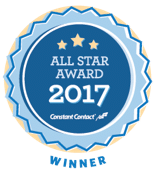 Sign up for the award-winning Clise Etiquette newsletter and receive a free chapter of Arden's book Spinach in Your Boss's Teeth.