About the Book
Navigate the business world with confidence and poise
Have you ever been stymied by a sticky situation—like what to say to a boss with spinach in her teeth, or how to introduce someone whose name you've forgotten? Whether you're seeking answers to modern workplace dilemmas or want more success in your interactions with others, Spinach in Your Boss's Teeth is a practical etiquette guide for today's professional.
Etiquette expert Arden Clise shares useful information to help anyone succeed at work, including:
Starting and graciously ending conversations.

Do's and don'ts for posting on social media.

How to greet business partners and clients from other countries.

Interviewing for a job over lunch.

Writing emails that get read.

Meeting and mingling with ease.

Avoiding business meal faux pas.

Conducting effective meetings.
From the Author, Arden Clise
My inspiration for writing Spinach in Your Boss's Teeth was based on discovering how etiquette helped me feel more comfortable navigating the business world. I wanted to take the stuffiness out of etiquette and help people see it's simply a tool for being more confident, polished and professional in the workplace, which ultimately leads to greater career success.
About Arden
Arden Clise, founder of Clise Etiquette, is a business etiquette and customer service speaker, trainer and coach. She has helped thousands of professionals, from executives to frontline staff, confidently and comfortably navigate business situations. A popular writer, Arden wrote a regular business etiquette column for the Puget Sound Business Journal and 425 Business magazine. She is often quoted in national and international publications including Real Simple magazine, the Wall Street Journal and China Daily USA, and is a frequent guest on radio and television shows.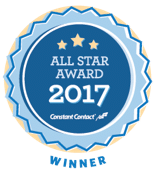 Sign up for the award-winning Clise Etiquette newsletter and receive a free chapter of Arden's book Spinach in Your Boss's Teeth.