Business Etiquette Seminars
Testimonial
"Thank you Arden for a great training. The management team is still talking about it. We loved how interactive it was and that it allowed the managers to get to know each other better. I see others practicing some of the things you covered including using I statements and creating agendas for our meetings now. People are more mindful of how they behave and treat each other. I've also seen an increased effort for managers to introduce staff when orienting a new employee. It was a really useful and fun training and we look forward to having you back soon."
Suzie Van Eecke
Human Resources Manager, Hill Aerosystems
Business etiquette seminars cover the essential skills employees require to succeed and for your company to prosper. The interactive seminars can be tailored to address your individual needs, company culture and objectives. The following are the most popular topics, which can also be delivered via webinar.
Please click on the titles for more information. Want more information? Contact us today.
Save
Save
Save
Save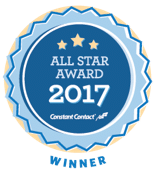 Sign up for the award-winning Clise Etiquette newsletter and receive a free chapter of Arden's book Spinach in Your Boss's Teeth.