Children's Etiquette Program
It's vital children learn proper manners so that they have success socially and in the professional world. A children's program can be customized to meet the needs of schools, clubs and parent groups for groups of ten or more. Clise Etiquette offers children's etiquette classes several times a year. Visit our Events page for upcoming classes. We also offer private lessons for one or two children. We can meet with your children at the Seattle World Trade Center or your office or home.
Typical class and lesson topics include:
First Impressions
Good Posture
Handshakes
Introducing yourself and others
Conversation skills
Telephone manners
Grooming
Manners Outside of The Home
Courtesy in Public Places
Sportsmanship
Friendships
Parties and Thank You Notes
Invitations and replies
Host and guest responsibilities
Gift giving and receiving
Thank you notes
Dining Etiquette
How to Properly Set a Table
Use of Each Utensil
How to Eat Certain Foods
Table Manners
Testimonial
To be honest, we were a little hesitant entering our son into the Essential Manners Summer Camp as he is typically all about sports. But all uncertainty was forgotten the moment we entered the camp. Everyone (students and parents) were greeted with smiles and treated with respect. After one day of class our son was chatting about how much he enjoyed the topics the teachers presented in the class. From tying a tie, to solid handshakes, to setting a table he thoroughly enjoyed the entire class and all that it had to offer.
Dan Rutkowski
If you have questions about our children's classes or camps please email camille (at) cliseetiquette.com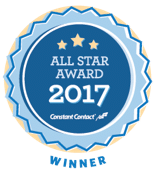 Sign up for the award-winning Clise Etiquette newsletter and receive a free chapter of Arden's book Spinach in Your Boss's Teeth.